As with all changes to routine they come with new challenges and the chance to experiment with new elements. Admittedly some don't work, some really crash and burn and some really do bring an added twist with great satisfaction.
The changes we have made as highlighted in the post changes have predominantly meant more fruit and veg in to our diet and a little more exercise.
This recipe is one of those changes, kale, and a vegetable from the brassica family. More commonly known for cabbage. I have never cooked kale and is one vegetable the family has never tried. So where do you go from there?
Well a lot of trawling the net, reading books and putting some flavours together to try and hopefully let the chief testers approve. It was a 2 a piece affair, my wife and eldest daughter approved however the youngest turned their noses up almost straight away. I can work on this as they are still so young and I am just glad that they tried.
The best thing we agreed on about this recipe was how the subtle taste of the kale, like a more hearty cabbage flavour, which followed with a little kick and heat from the chilli, earthy spices from the cumin and mustard seeds and then finally this tangy sweetness from the coconut and lemon that binds it all together.
I am, and will be very proud of saying, was and is a delight to make although pretty simple and a side that will go with most dishes. We served it with stuffed chicken with spinach and pinenuts.
Try it if you have never had kale and I know you will be very happy with this dish.
Goodbye cabbage hello kale.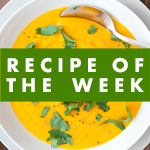 Kale with Coconut and Chilli
Delightful kale with just enough spice and then finishing with a lovely sweet and tangy infusion.
Ingredients
100

g

Kale

thick stalks removed

1

tbsp. Olive Oil

½

tsp.

mustard seeds

½

tsp.

cumin seeds

½

white onion

finely diced

2

Garlic bulbs

crushed

½

red chilli

finely diced

15

g

Butter

2

tbsp.

Desiccated coconut

½

lemon

juiced

Salt and Pepper
Instructions
Bring a large pan of salted water to the boil and then blanche the kale for about 5 minutes then refresh in iced water and drain.

Heat a frying pan over a medium to high heat and add the mustard and cumin seeds. Stir gently until you can smell the nutty aromas then add the onion and cook for a further two minutes.

Squeeze any excess water from the kale and add to the pan along with the chill and garlic and fry for two minutes stirring occasionally.

Add the butter and a little water if you feel the kale is starting to brown too much.

Stir in the coconut and cook for a further one-minute and take off the heat. Season with salt and pepper, twist in the lemon juice and serve.